The excessive sweating, orange tanned creature takes the life force of those younger, more immature. She catches them in moments of paralysis, often under bright lights, drugged by fame and robs them of actually growing up.
Does perspiring Dina Lohan pop out daughters just to be famous?  Or is there something even more sinister afoot? And is sweaty Dina Lohan the chicken or the egg?  And what came first, the plastic surgery or the meth?  I think someone scrambled our eggs and tossed our Prozac with our salad.  This is Zoomanity!
Let's see what Anderson Cooper says about Living Lohan: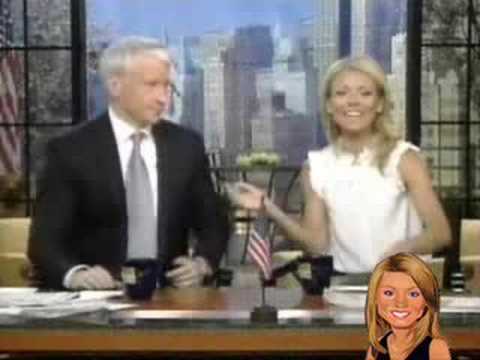 Anderson Cooper:  One.  Dina Lohan:  Zero.  Your move sweaty Lohans!